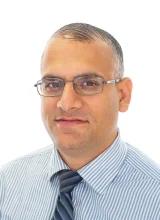 Prof. Vijay Kumar Thaku, SRUC, Scotland's Rural College, Britain
Personal Website:

https://pure.sruc.ac.uk/en/persons/vijay-kumar-thakur-kumar

Professor in New Products from Biomass, Agriculture & Business Management, Biorefining and Advanced Materials Research Centre.Previously held faculty positions at Cranfield University UK, Washington State University USA, Nanyang Technological University, Singapore, and LHU–Taiwan. He did his Post-Doctoral study in Materials Science & Engineering at Iowa State University and received a PhD in Polymer Science (2009).
In his academic career, he has published more than 250 SCI journal research articles and holds one United States patent. Among these, 25 of his research papers have been highlighted as "Highly Cited Papers" in Web of Science (less than 1% of published papers receive this ranking) while 5 papers have been highlighted as "Hot Papers" (Hot papers are selected by virtue of being cited among the top one-tenth of one percent -0.1%) in a current bimonthly period in Web of Science).
He has also published 50 books and 40 book chapters on the advanced state-of-the-art of polymer science/materials science/ biorefining/ nanotechnology. Vijay is an editorial board member of several international journals (including Nature Scientific Reports, Industrial Crops and Products, Surface and Interfaces, Nano-Structures & Nano-Objects, Polymers for Advanced Technologies) as well as a member of scientific bodies around the globe. He also sits on grant review panels for governmental agencies and educational institutions in the UK, USA, Germany, Poland, Austria, Singapore, Portugal, Chile, Cyprus, UAE, Kazakhstan, South Africa, and India.